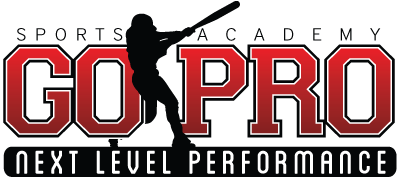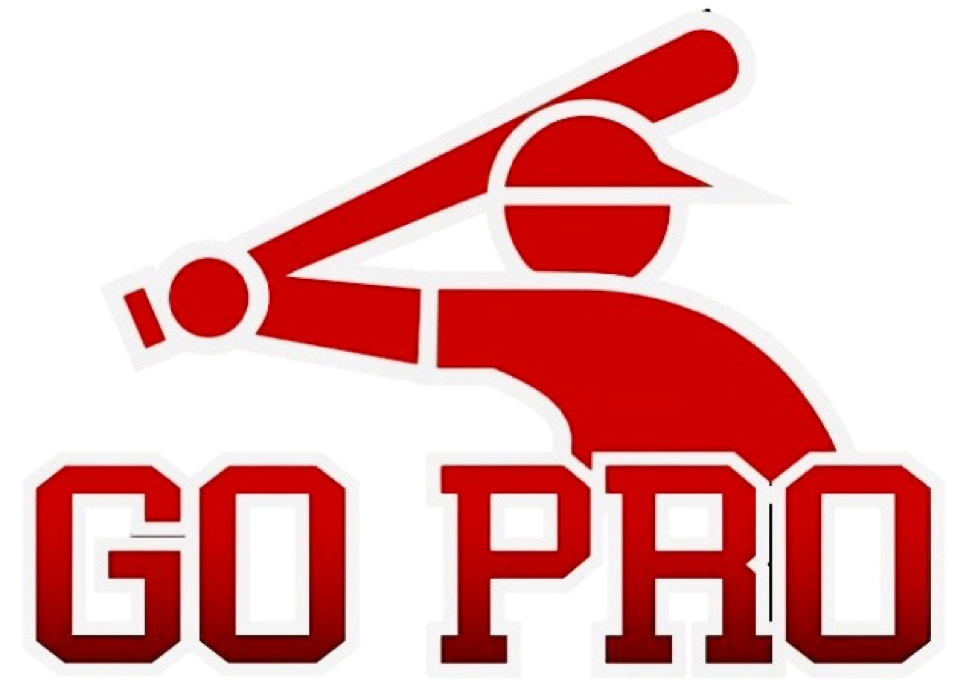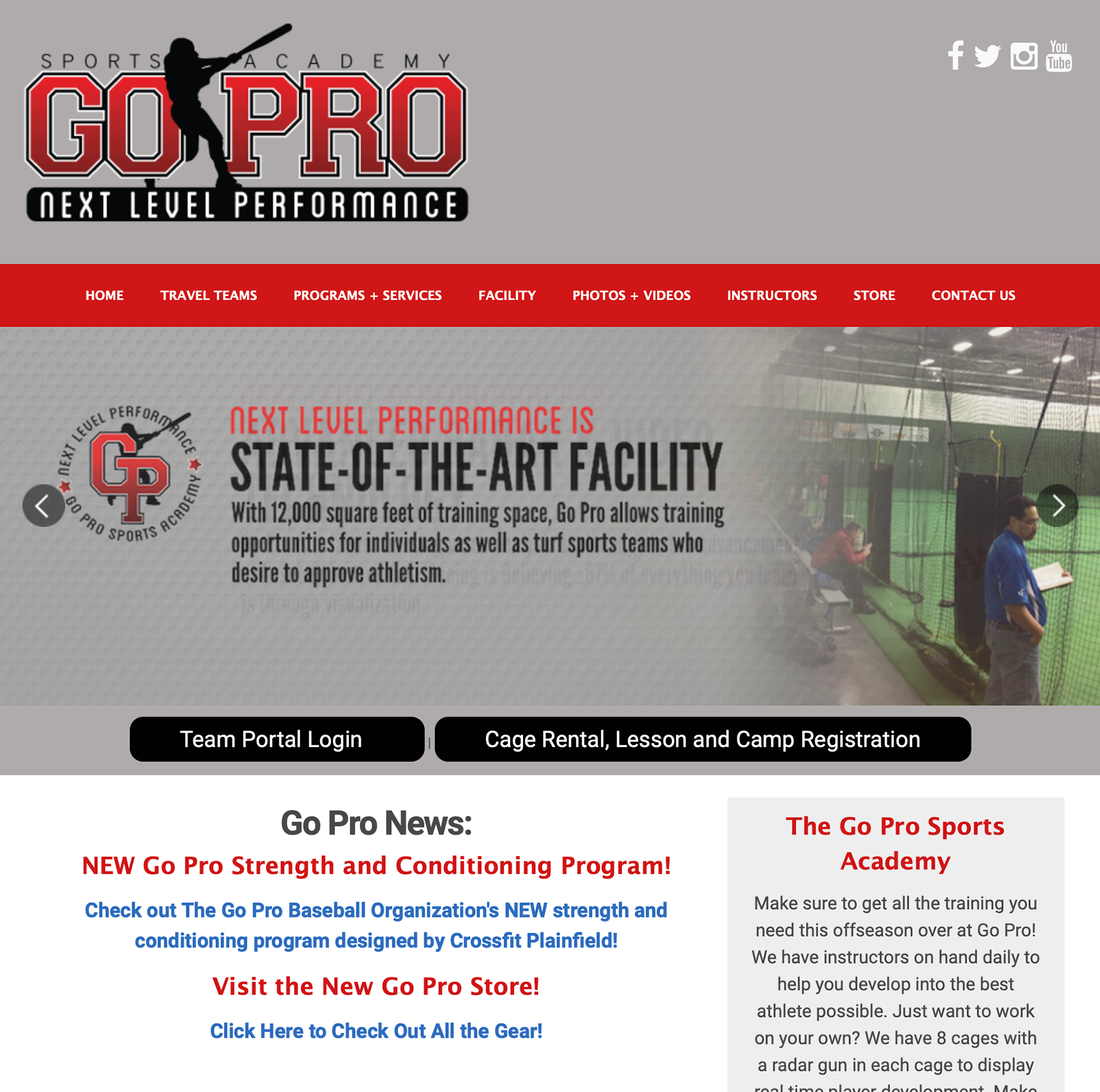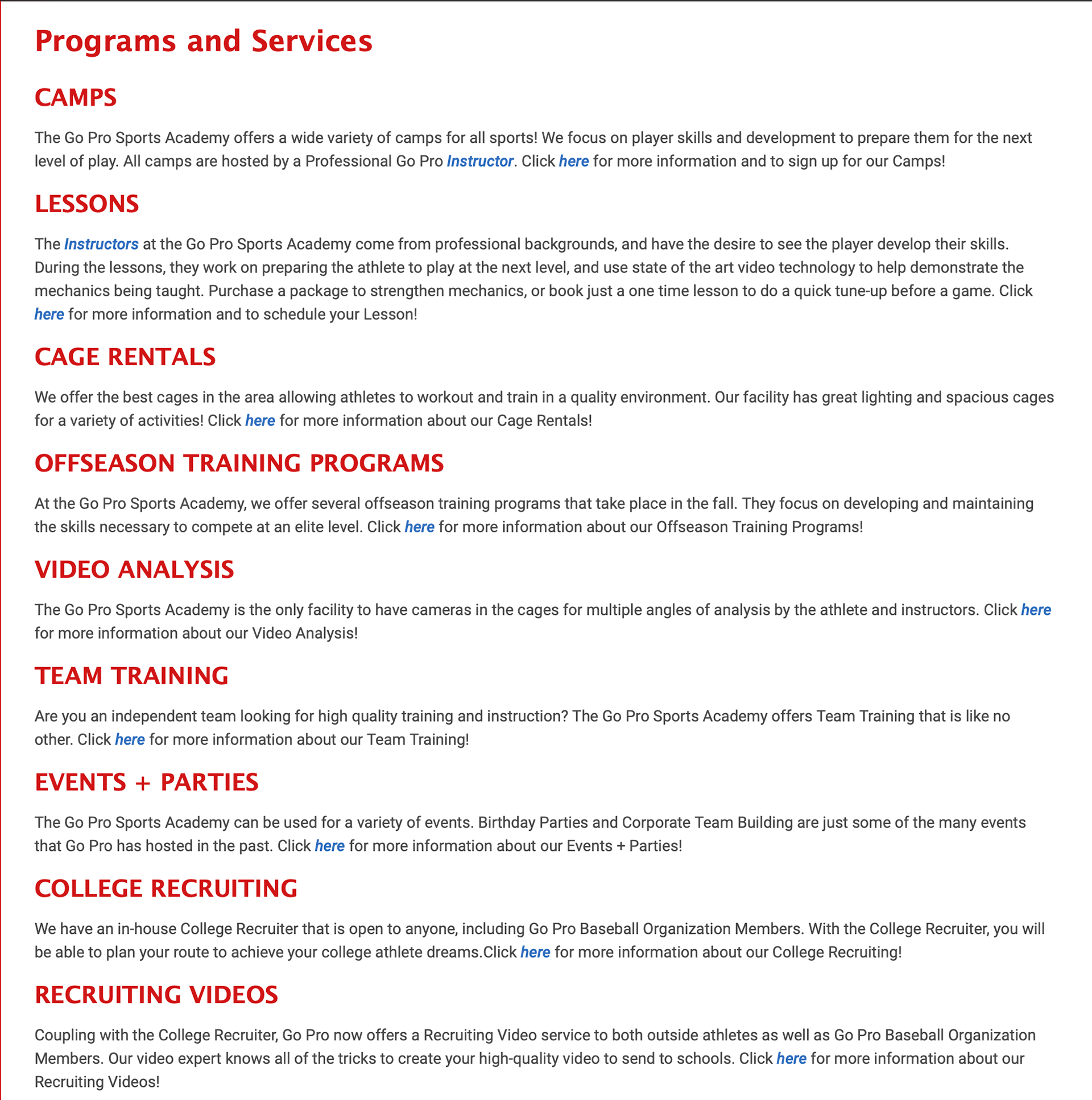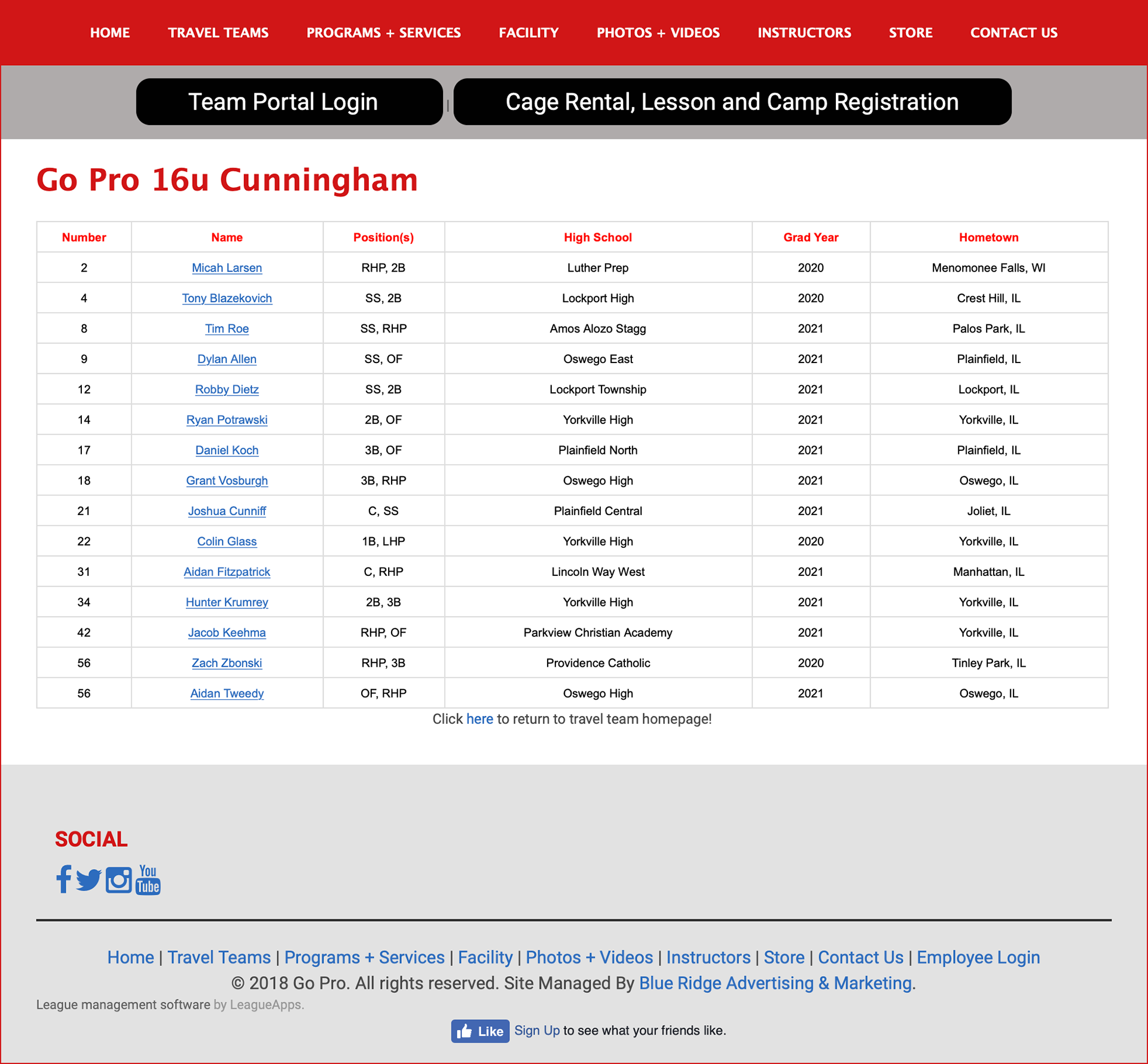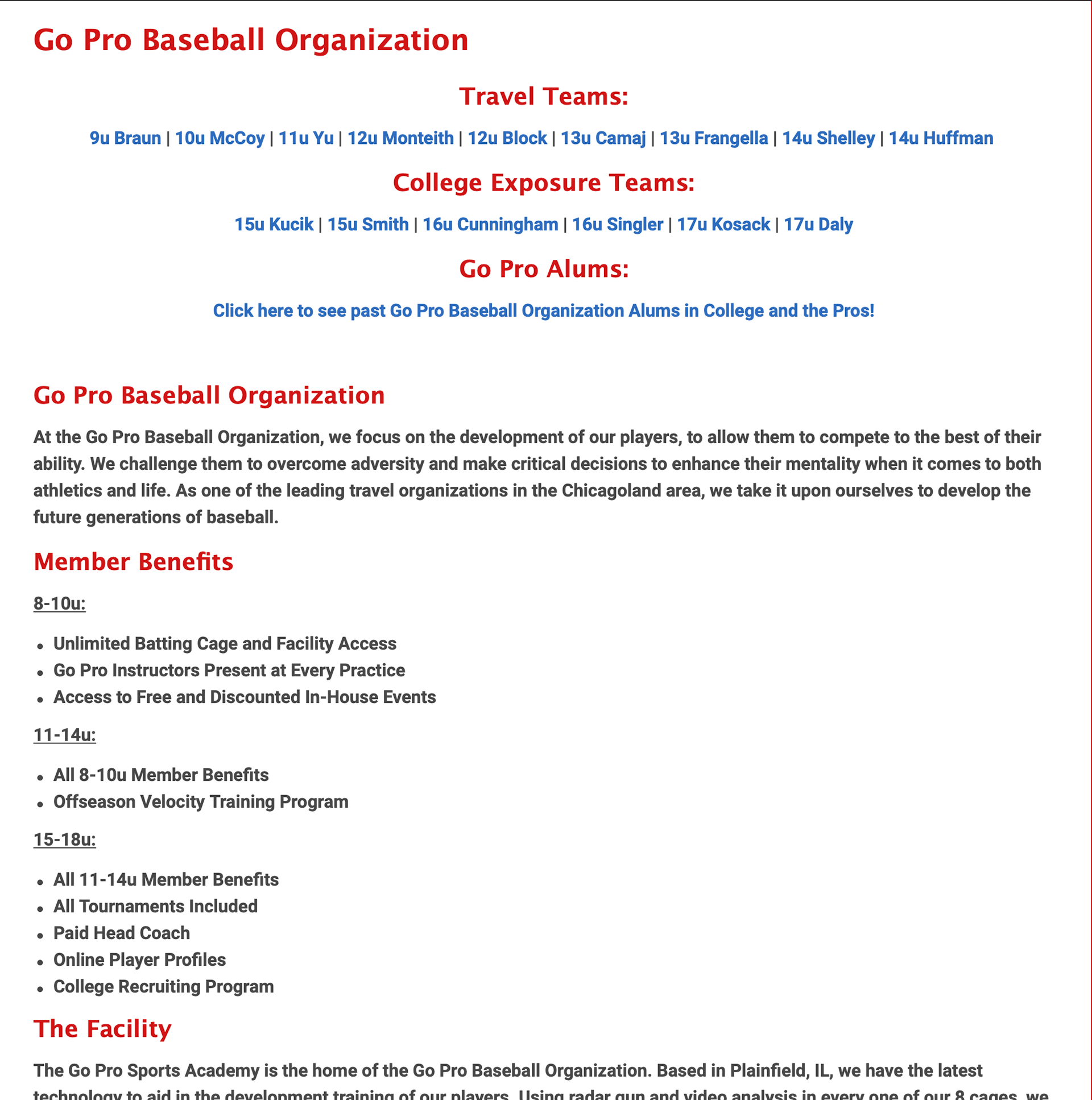 The Go Pro Sports Academy was Blue Ridge's first relationship established in March of 2016, tasked with transitioning their website to an alternate host platform, and working with them to keep dates, page details, and promotions up to date. In consulting with the owner and his staff, our team at Blue Ridge expanded our services to The Go Pro Sports Academy to full management of all of their marketing and brand development operations. In that expansion, Blue Ridge also took on Go Pro's non-profit sector, The Go Pro Baseball Organization in June of 2017. Our services to Go Pro went on to monthly marketing and promotions planning, daily communication with the owner to ensure that our goals are consistent with Go Pro's, and that we were on-track to meet monthly expectations. 
Not only does Blue Ridge manage their website and social media profiles, but with the nature of Go Pro's business market, our team has been tasked with managing multiple 3rd party listings and sites to ensure that all data, images, and business information is kept up to date if any were to change. Since our relationship with Go Pro was formed in 2016, Blue Ridge has helped to bring in thousands of monthly leads and site visitors without costing Go Pro a fortune in advertising expenses. With maximizing the effectiveness of social media posts and with the help of paid posts and advertising, Go Pro has been able to establish their business and organization presence online as one of the biggest businesses in their industry in the Chicagoland area.
Website Design & Management
Complete Social Media Package
Custom CRM System Management
G-Suite Administration & Management
Custom Accounts Management
Stripe Integration and Monitoring
Marketing and Brand Consulting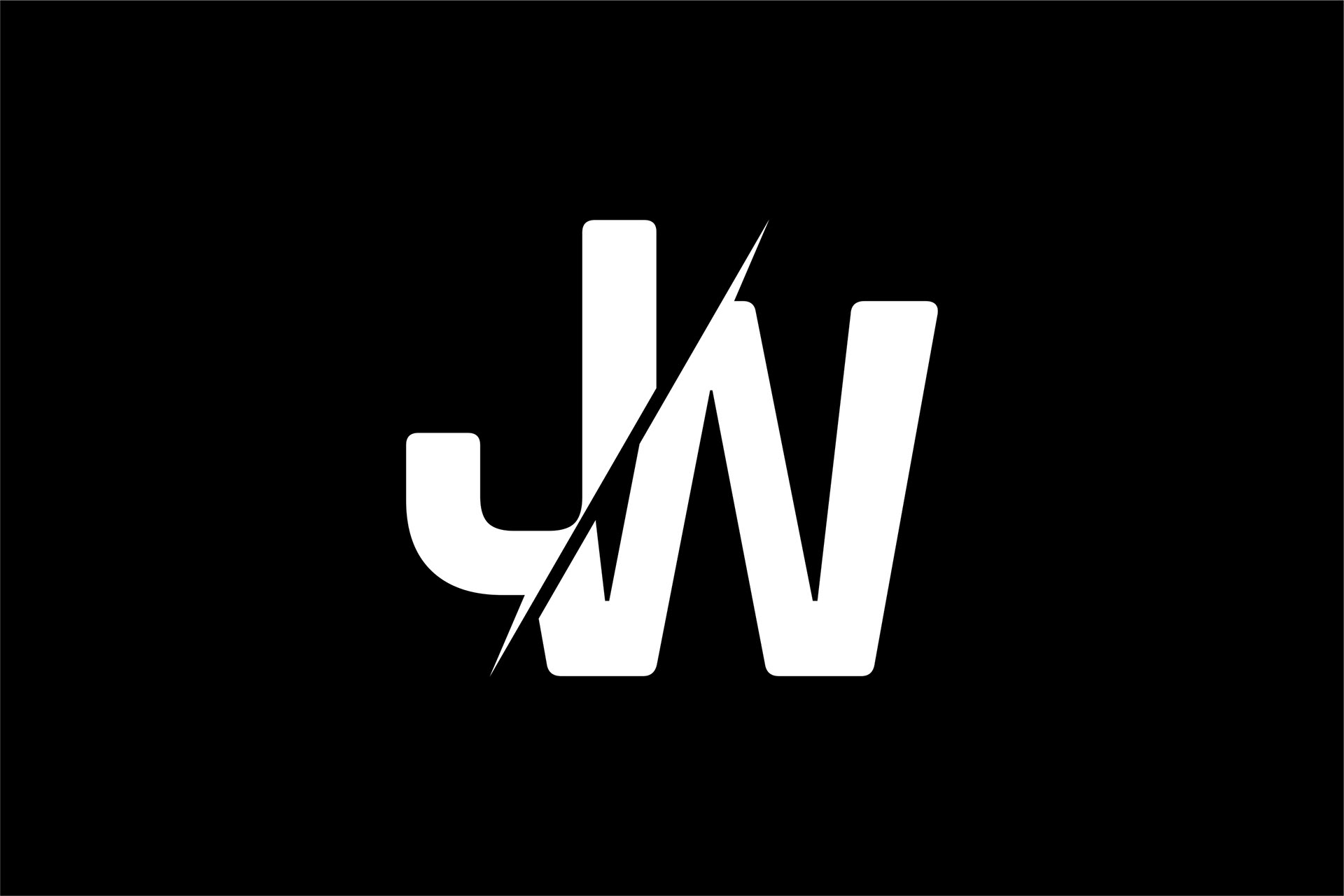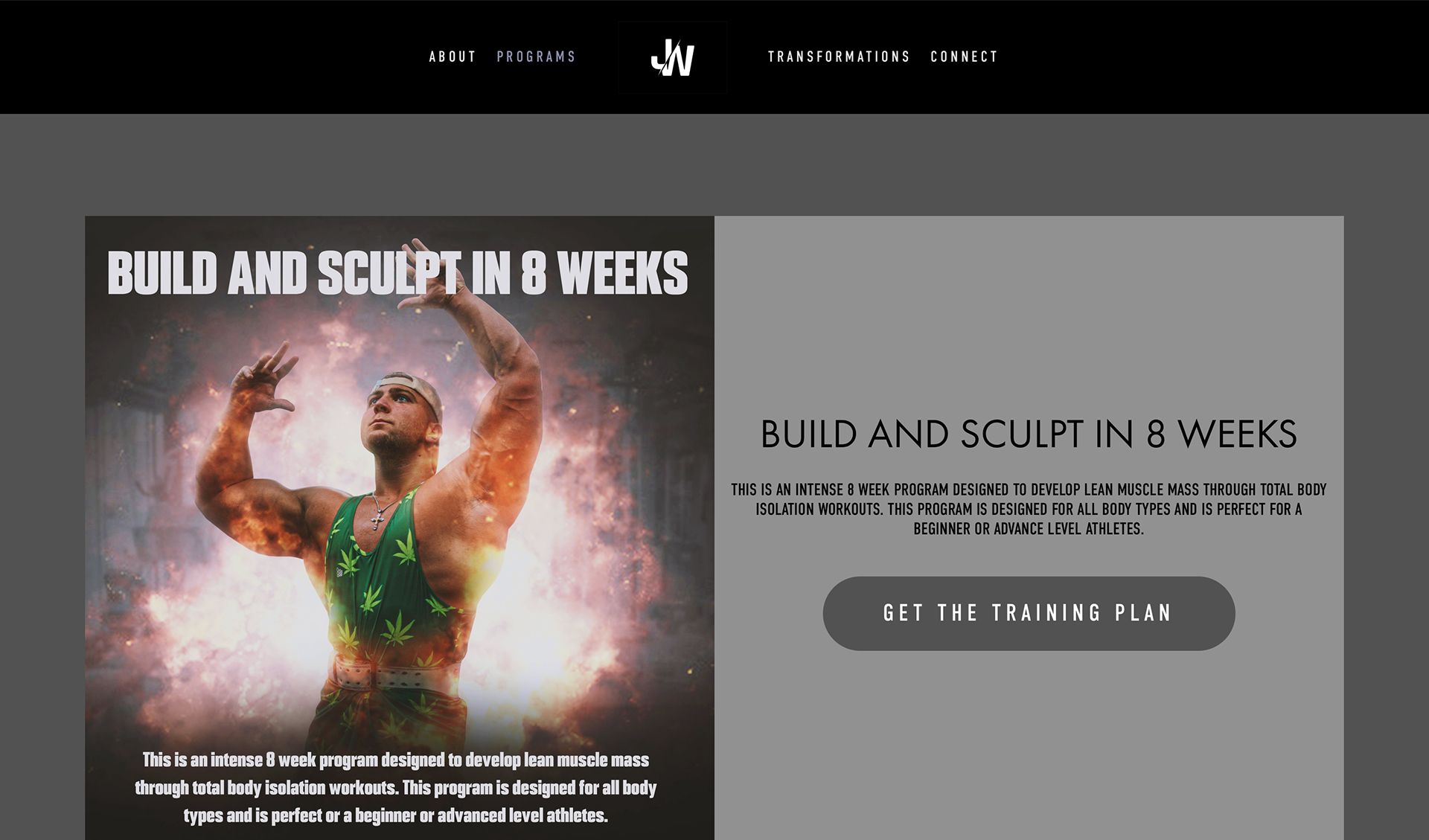 Joe Wachs Fitness joined the Blue Ridge Advertising & Marketing team in July of 2018. Being a small fitness training business, Joe was interested in bringing his clients an online platform that he could use to better connect with them. Not only do we provide Joe and his business with web design and management, we also manage all aspects of his business management and customer interactions.
In June of 2019, Joe Wachs Fitness underwent a total website redesign. Trying to revamp his site and make the most out of it, Joe centered the site around trying to transform people's lives through fitness. Rather than a business communication style, Joe works to provide his customers and clients with a personalized experience to show that he is genuinely invested in their development. With the redesign came the addition of new training programs and a new method of communicating with Joe. In the future, Joe is working to elevate his marketing efforts in order to maximize the use of this training programs by clients.
Website Design and Management
Custom Accounts Management
Marketing and Brand Consulting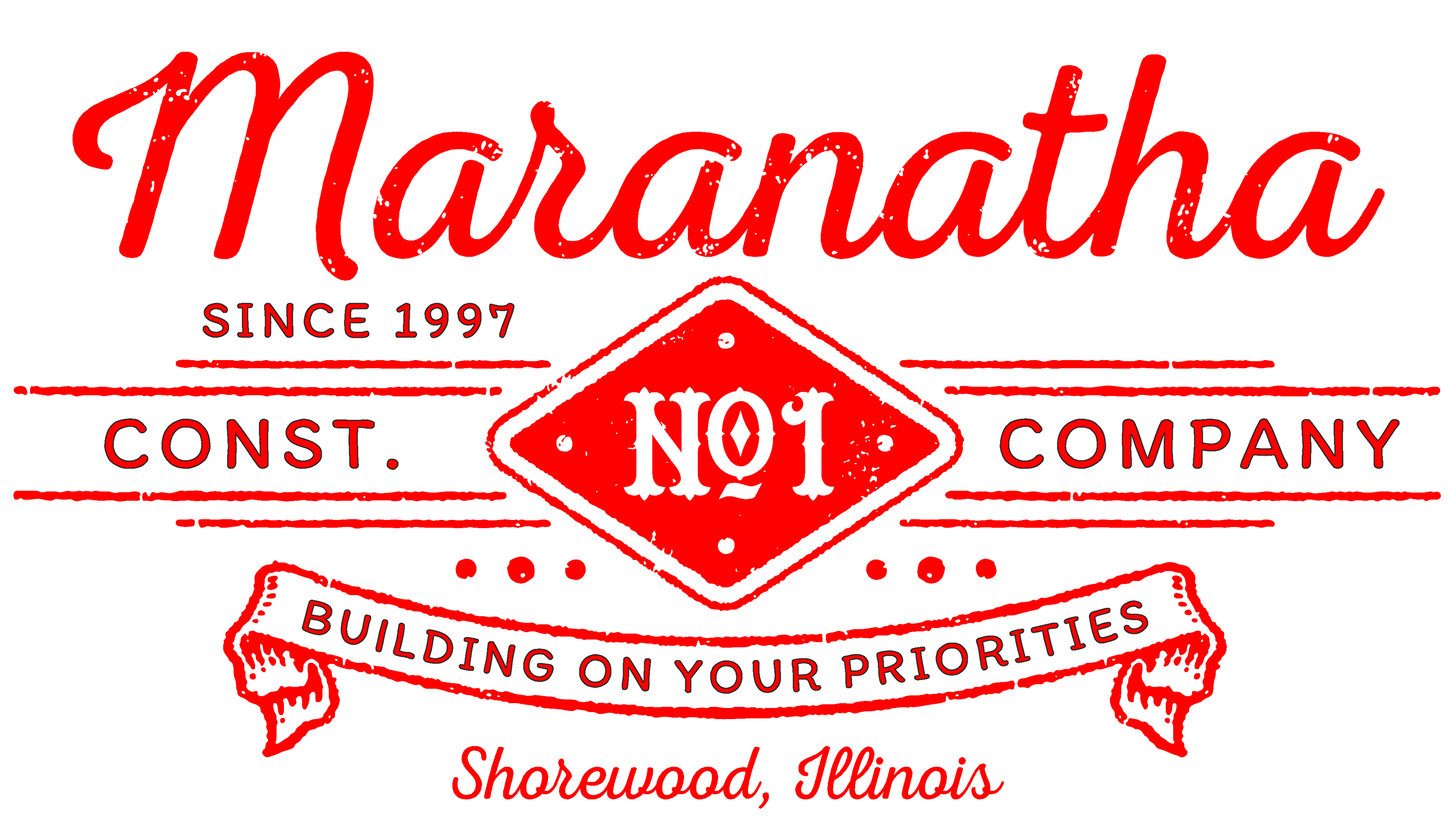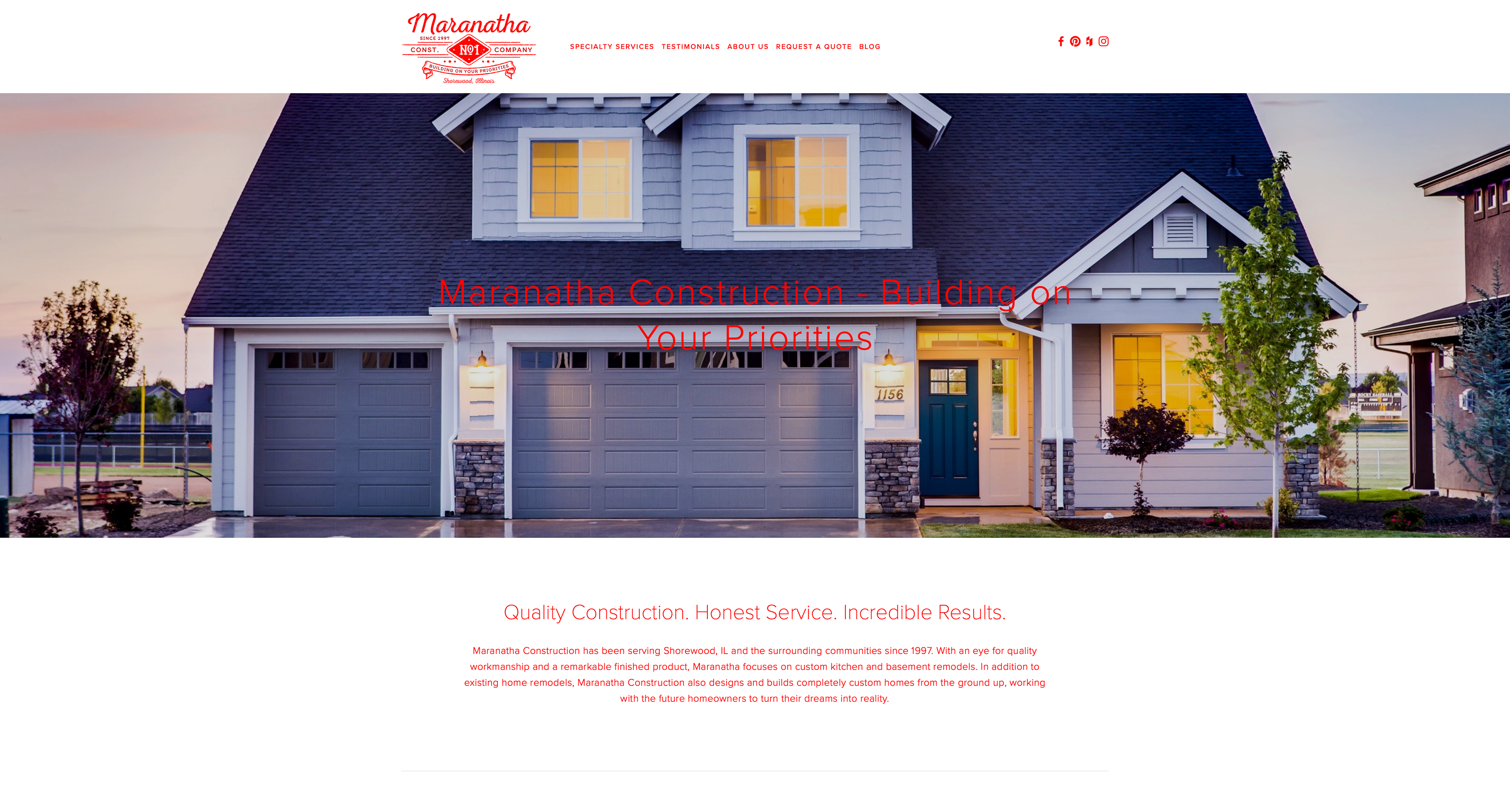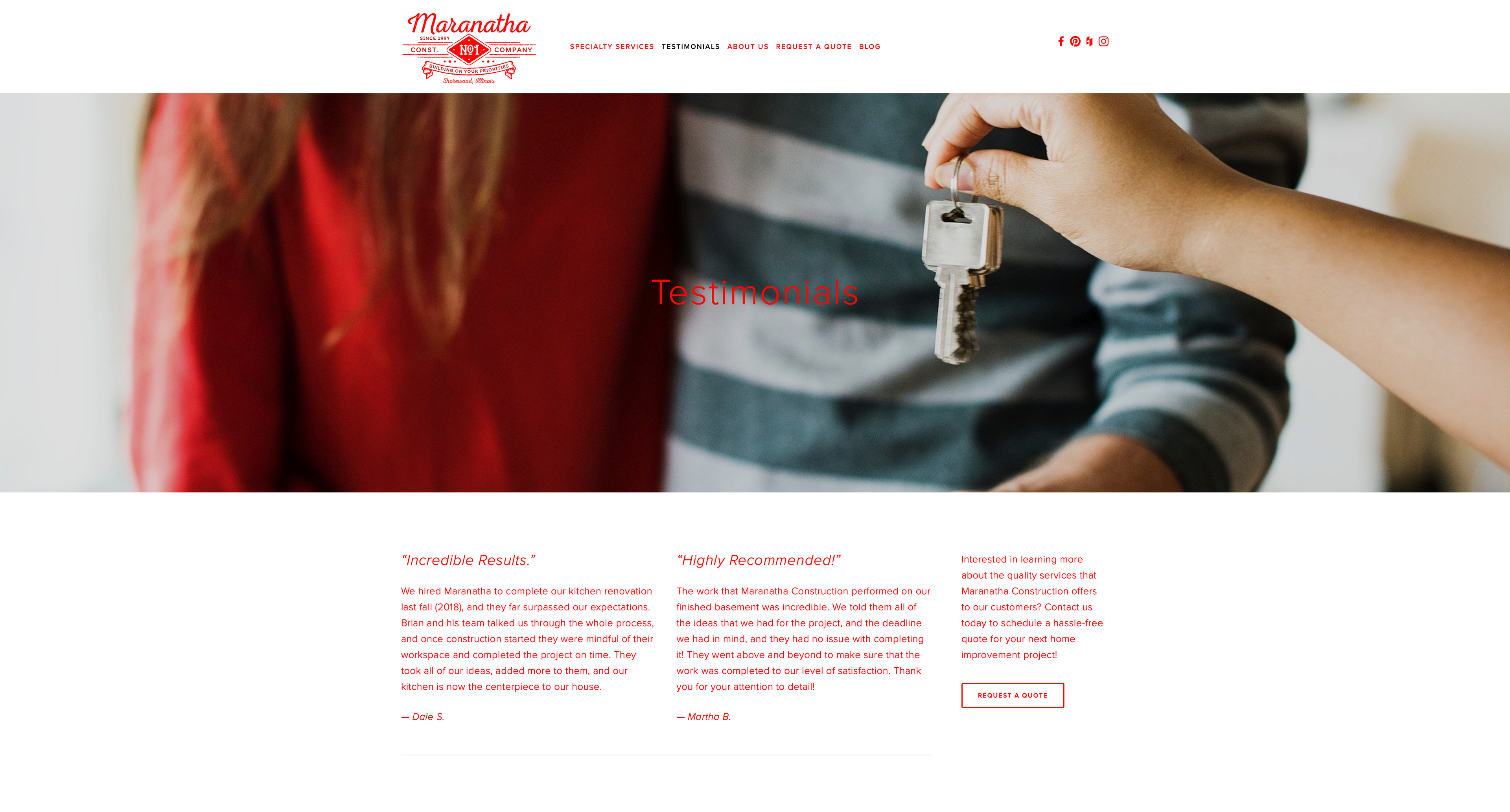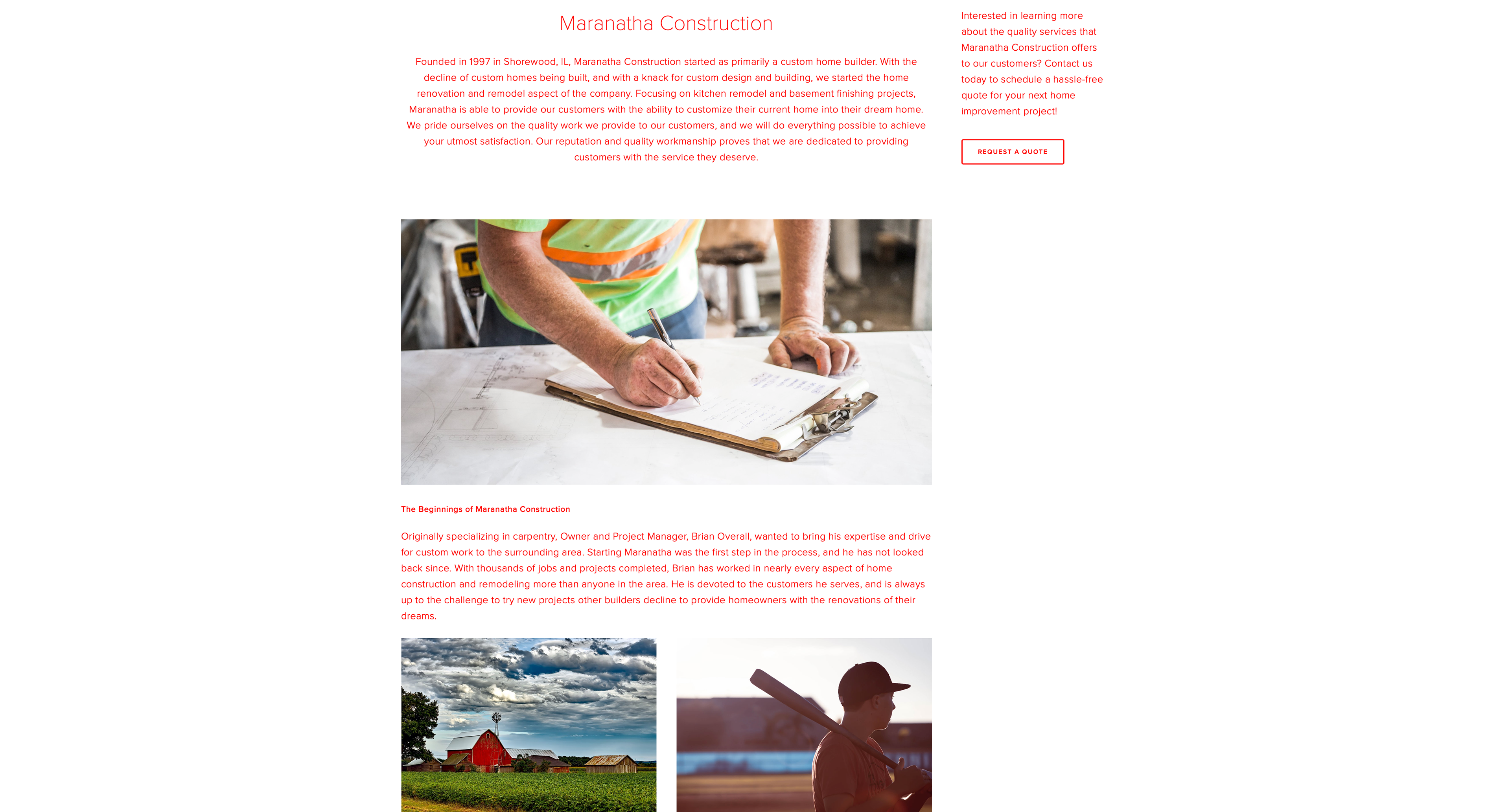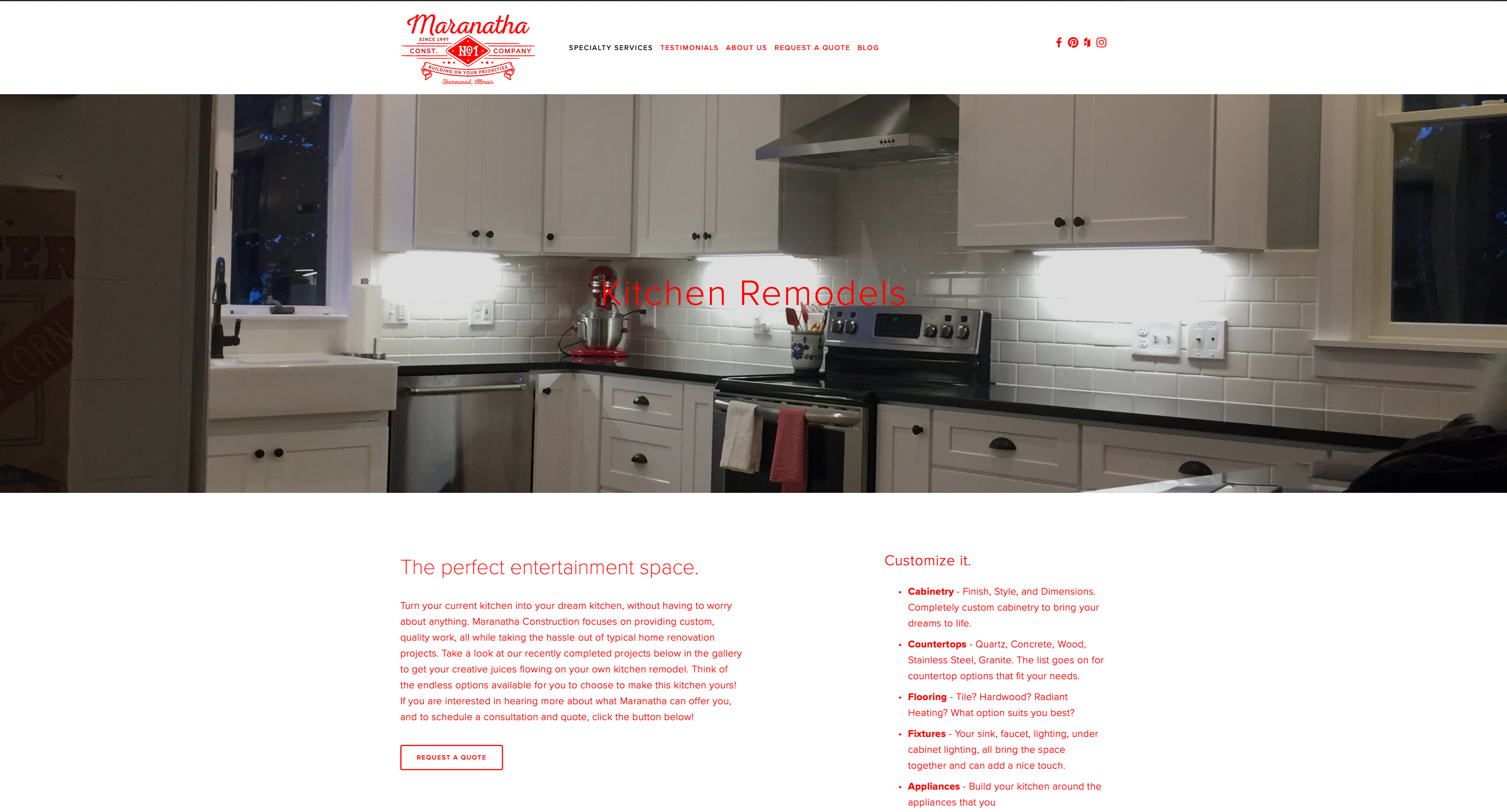 Maranatha Construction was looking to bring their business online by establishing themselves on social media and creating a website to showcase their specialties and recent projects completed for clients. Blue Ridge started working with Maranatha in January of 2019, and has been focusing on developing their online presence and reputation to drive customer leads and sales. 
The ultimate goals for Maranatha Construction is to develop an online community to influence potential customers to envision home improvement projects in their own homes in an effort to secure new jobs and projects. Blue Ridge works closely with Maranatha and its employees to ensure that all online outlets are being utilized to the best of their ability, and that they are reaching as many clients and potential leads as possible. 
Blue Ridge completed services for Maranatha in June of 2019 after successfully establishing their online platform and developing visibility for the business. After completion, all business accounts and online assets are securely transferred to the business to allow them the ability to utilize the accounts for future business efforts.
Website Design & Management
Complete Social Media Package
G-Suite Administration & Management
Custom Accounts Management
Marketing and Brand Consulting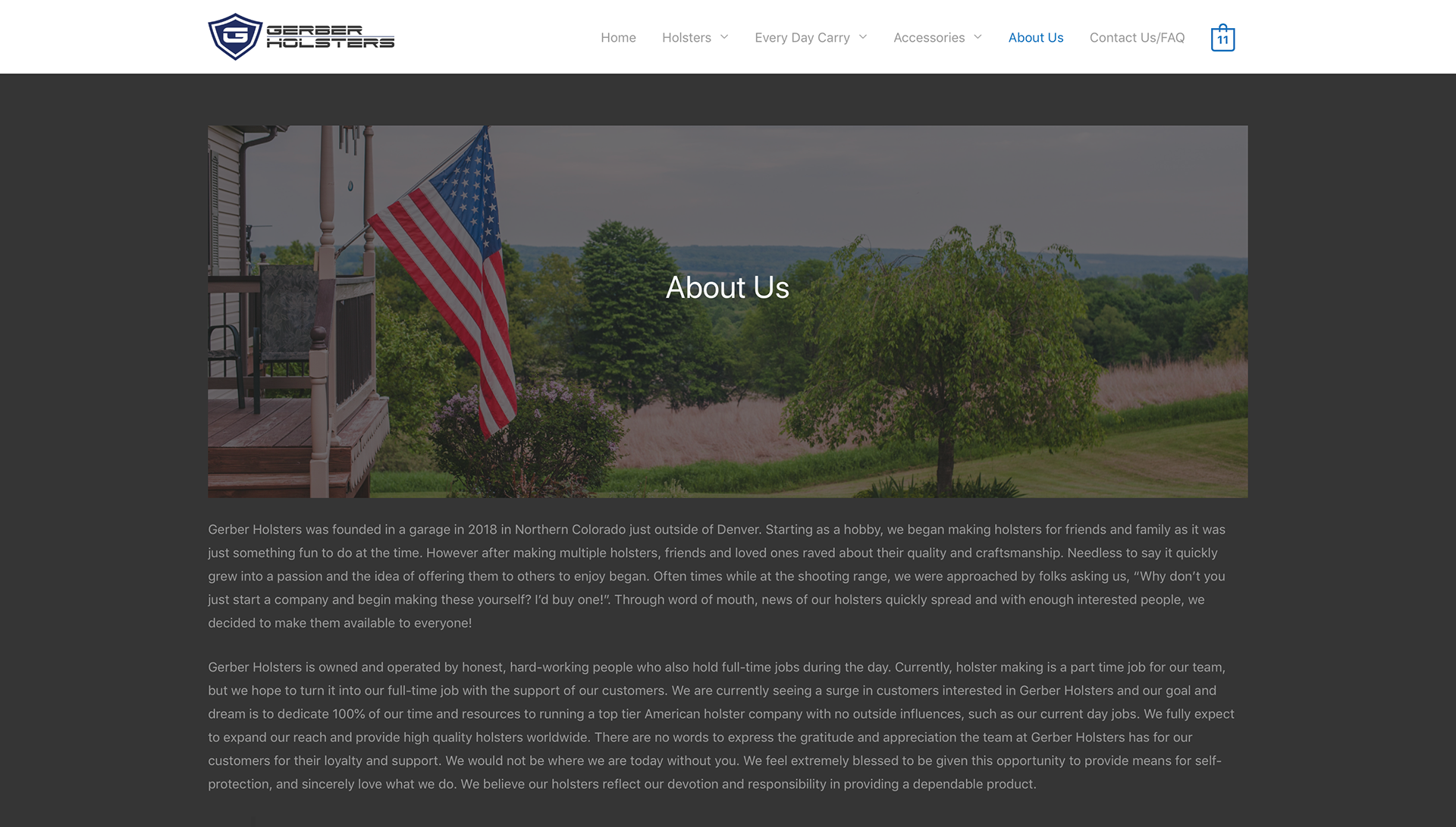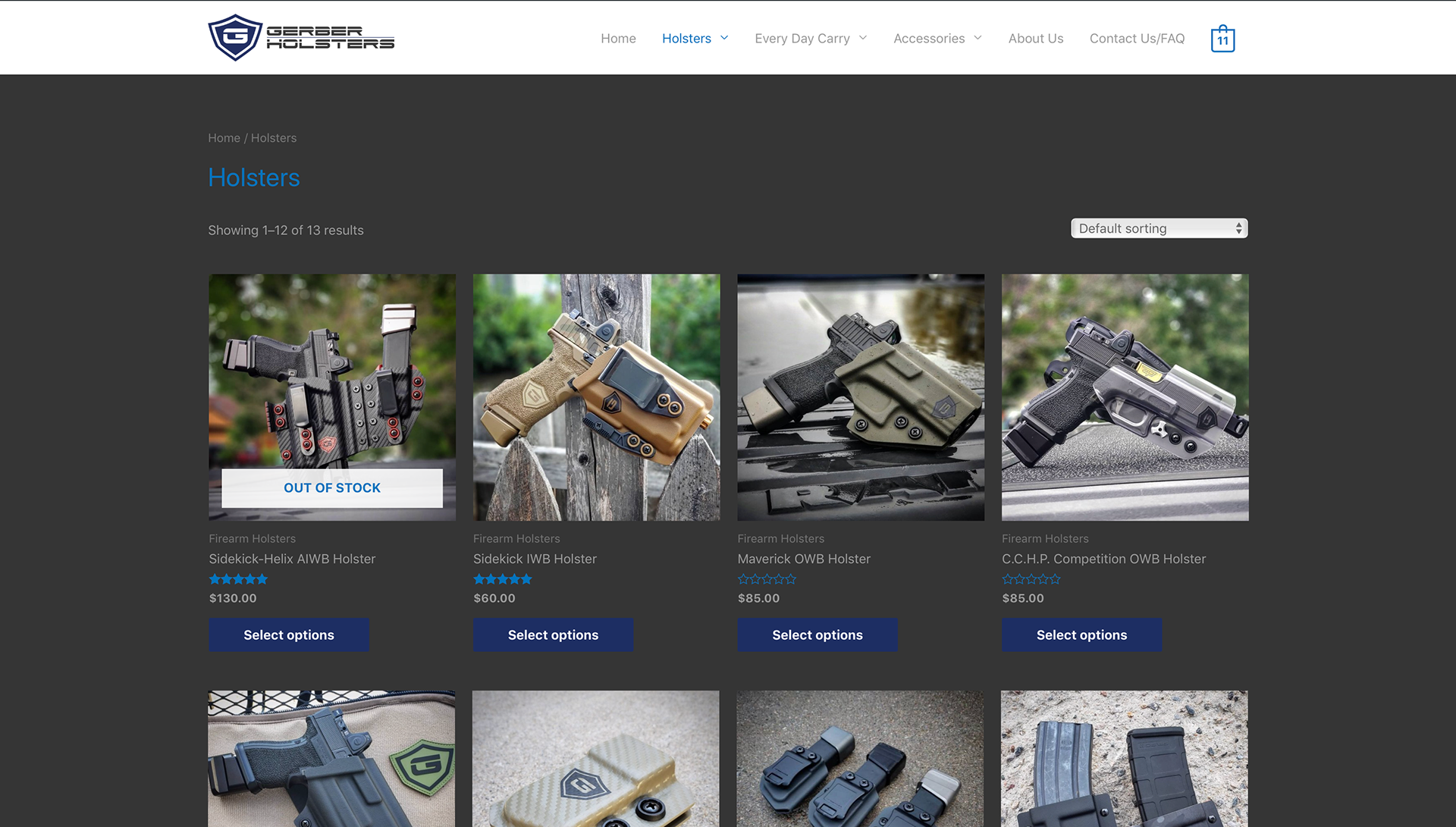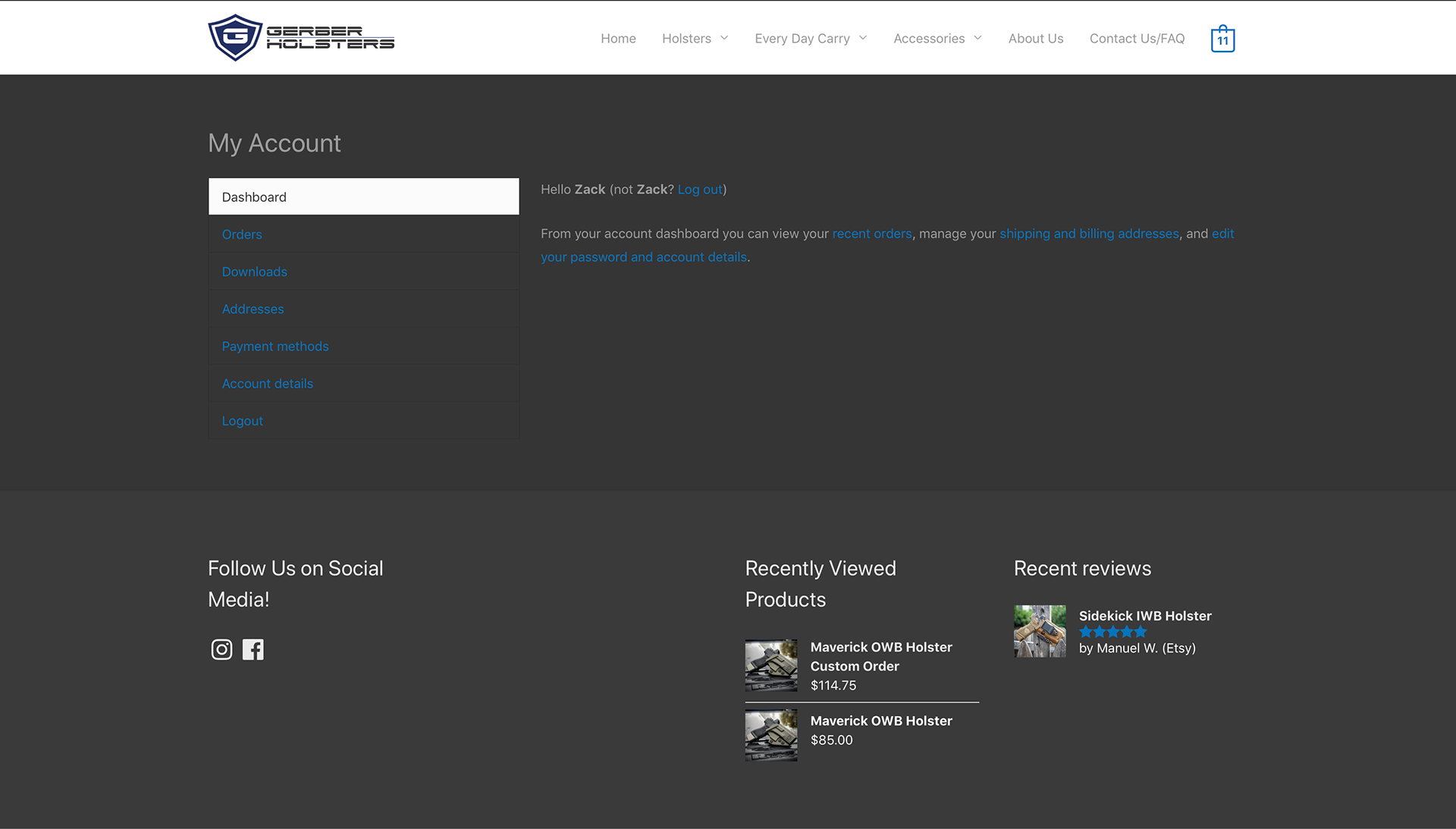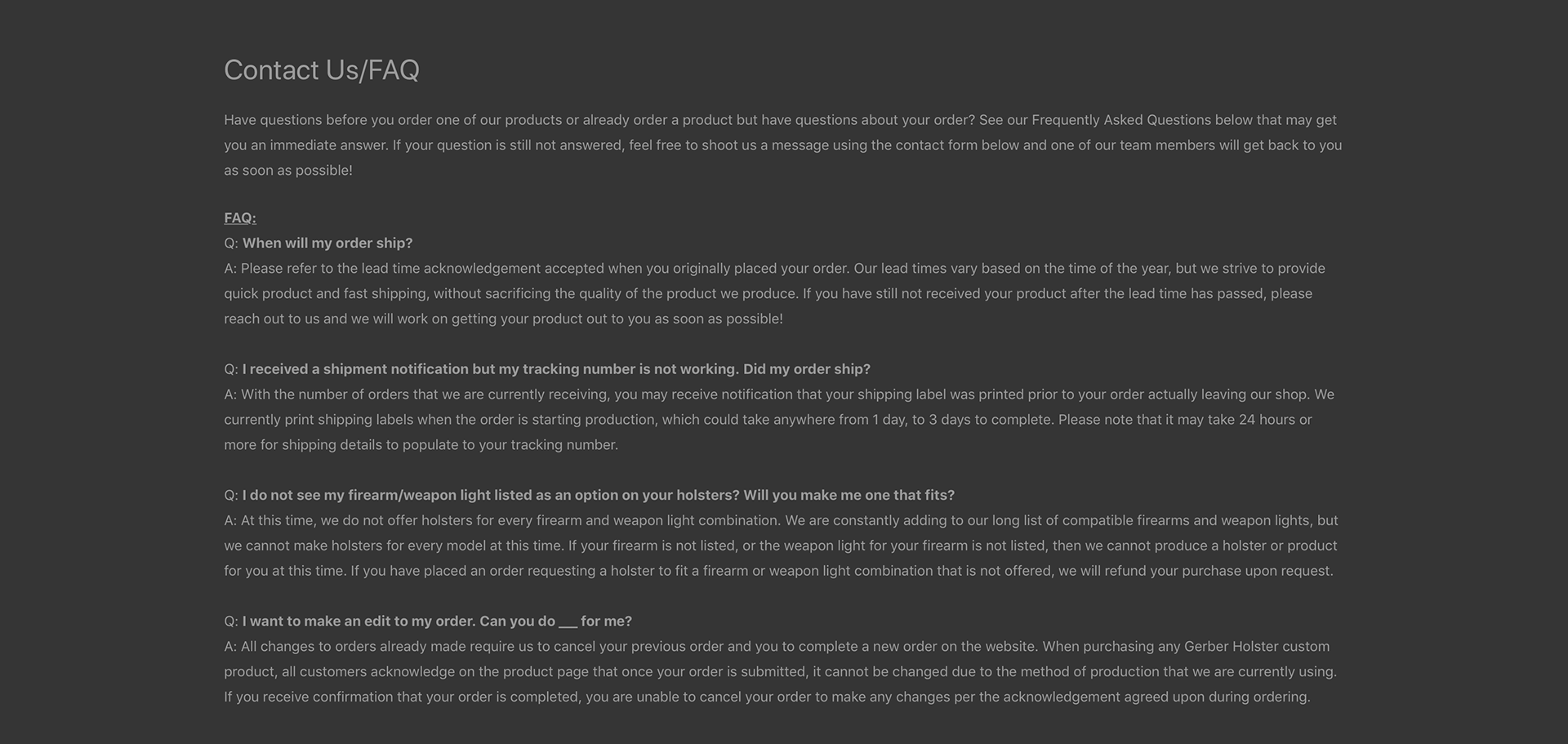 Gerber Holsters was an extremely in-depth project that Blue Ridge was able to be apart of. In June of 2019, Blue Ridge was able to start the process of transitioning Gerber Holsters from an Etsy Store e-commerce platform, to a much stronger, independently hosted website that allows their customers a simplified purchasing process. During the project, our team was able to safely and successfully transfer over thousands of customer records to their new platform to aid in sales tracking and marketing campaigns.
Working to publish the website on a tighter timeline, our team was able to push the website live with a launch sale on July 19th, 2019. This was an incredible undertaking to coordinate the last minute design changes, marketing and notification efforts, and the general launch day issues that may have arose. In addition to the website design and long-term management services that Blue Ridge provides to them, Gerber Holsters also received graphic design services as well as customer service management to strengthen the loyalty of their customers with their business.
Launch day was extremely successful for Gerber Holsters, proving that a well-built site has the power to attract customers and influence purchases that may not have occurred with a site that did not truly represent their brand.
Website Design & Management
Product Inventory Management & Support
G-Suite Administration and Management
Custom Accounts Management
Stripe Integration and Monitoring
MailChimp Marketing Services
Customer Service Management